Roku has a knack for improving its devices, one of which is the Roku Express — now with a 4K Plus version. Roku devices are typically beginner- and budget-friendly, so we tested the Roku Express 4K Plus to make sure that still holds true.
Roku Express 4K Plus: Best in Class for Affordability and Usability
Pros
Voice remote included
Easy setup
Affordable price point
Cons
Bulky hardware
Ethernet connection needs separate adaptor
OUR TAKE:

The Roku Express 4K Plus is a bulkier, cheaper version of the streaming stick, but it offers an Ethernet connection — if you don't mind paying extra for a USB adaptor.
Roku Express 4K Plus at a Glance
| Detail | Roku Express 4K Plus |
| --- | --- |
| Price | $39.99 |
| Streaming resolution | 4K at 60 fps |
| Connectivity | 802.11ac dual-band Wi-Fi, Ethernet requires USB adaptor |
| Ports | HDMI, Micro USB, Reset |
| Audio | Digital stereo, DTS Digital Surround, and Dolby Atmos (all through HDMI) |
| Smart device compatibility | Apple AirPlay, Apple HomeKit, Alexa, and Google Assistant |
| Other key features | Includes voice remote with TV power, volume, and mute buttons |
Roku Express 4K Plus Unboxing and Setup
Despite being the "bigger boy" compared to the streaming stick, the Roku Express 4K Plus came in a slimmer box. The purple packaging is the same, but we really hope Roku will change the way it labels its device names because the plain gray font could confuse newcomers who won't know the difference between the old and new iterations. What Roku doesn't need to change, however, is how light the Roku Express 4K Plus is both in our hands and when it's hanging behind our Sony TV.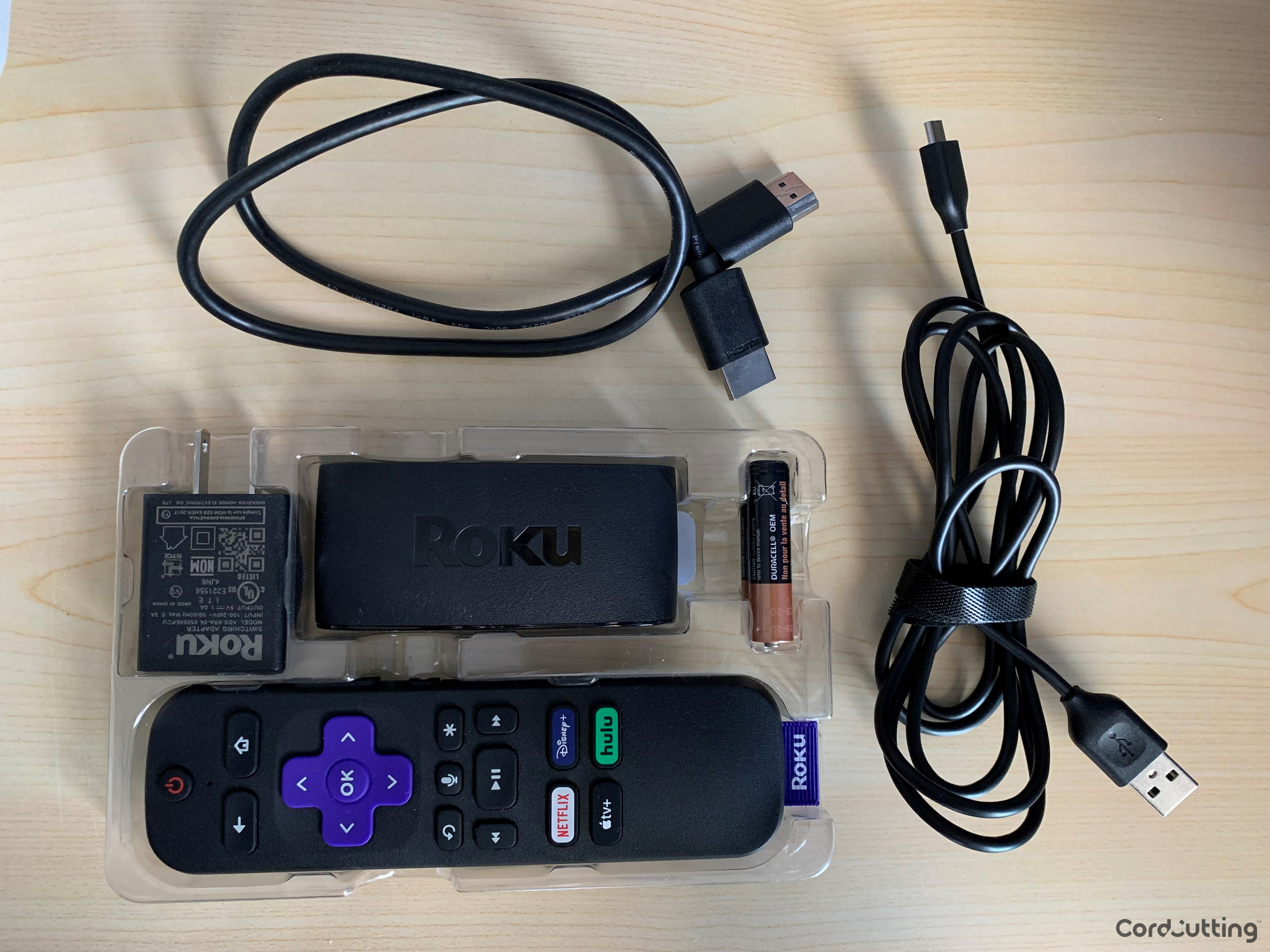 Setting up the Roku Express 4K Plus was plug and play. Once we paired the remote with our Sony TV, we followed the on-screen instructions and signed in to our Roku account. We also had to activate our device before we could start watching. One downside to the remote was that we were unable to change the input on our TV. We had to keep two separate remotes, but at least we could power the TV on or off and control the volume. Roku's remotes are typically slim and don't take up too much space, so we can't complain too much.
Our Experience With Roku Express 4K Plus
Speaking of the Roku remote, one key difference between the plus version and its predecessor is the voice control. We voiced commands such as, "Hey Roku, turn off the TV," and, "Hey Roku, start Netflix." After a few attempts, the remote finally registered our words. We decided to stick with tried-and-true button-pushing, but that came with annoying clicks on the menu. Thankfully, we could turn it off, but we had to endure the clicking for a while before we found the setting.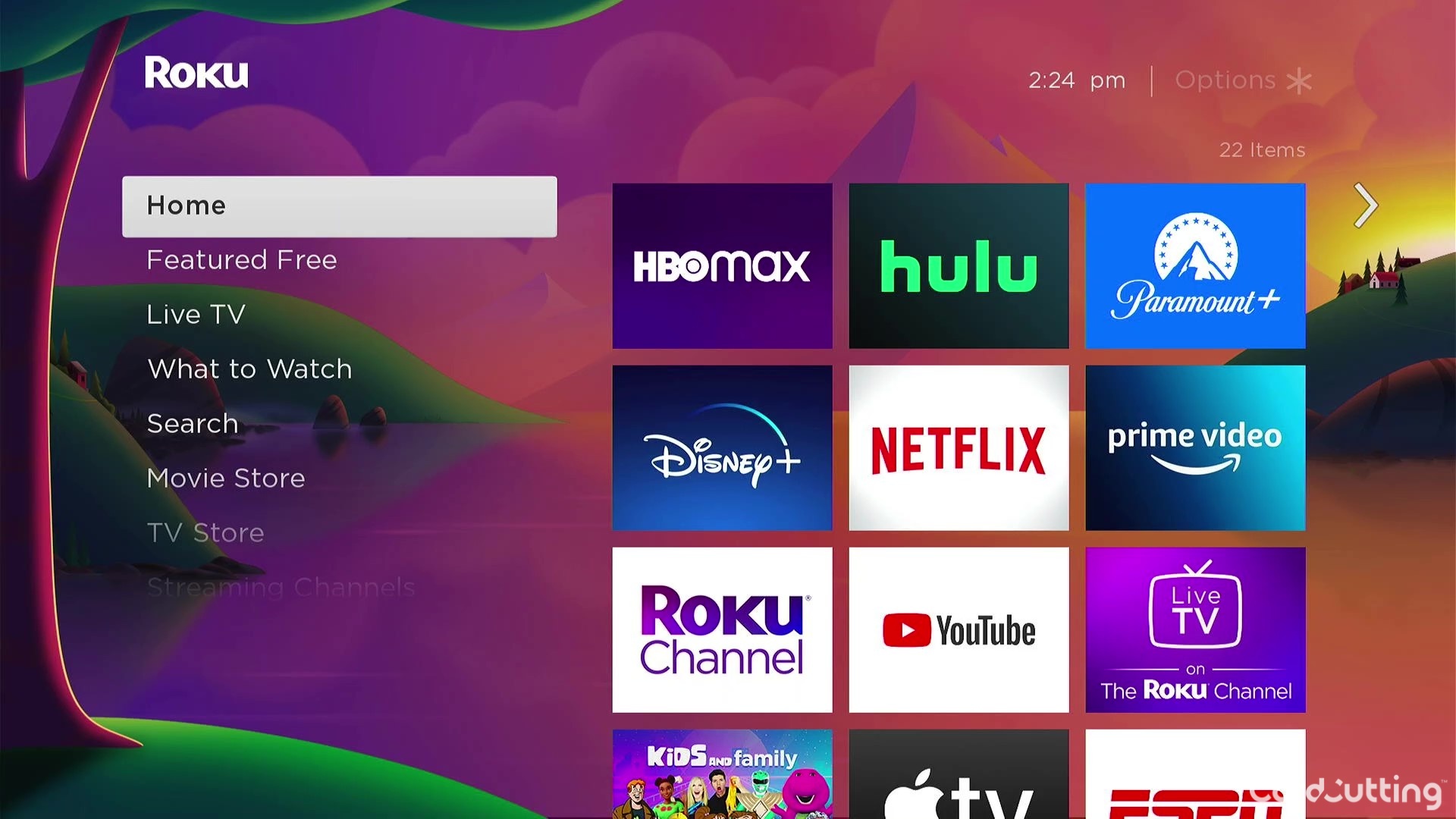 Whether or not you're familiar with Roku's user interface, you'll find it easy to navigate. The sidebar menu keeps the whole screen minimal while the right side offers a preview of the streaming apps, live TV channels, and submenus.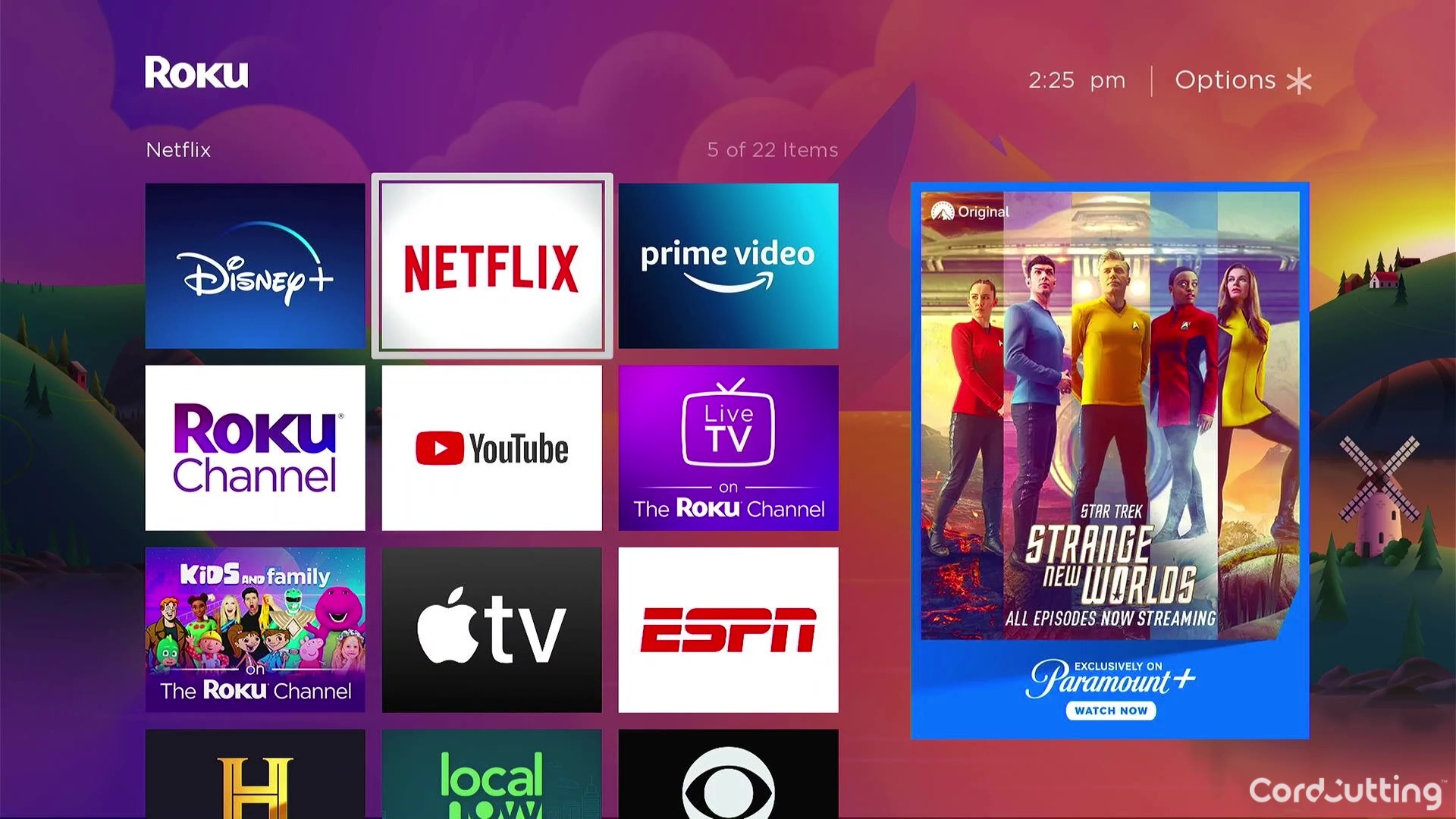 We added all the streaming apps we frequently use, such as Disney Plus and Netflix, via our online Roku account, but we were pleased to find that other popular apps such as YouTube and Prime Video had already been included.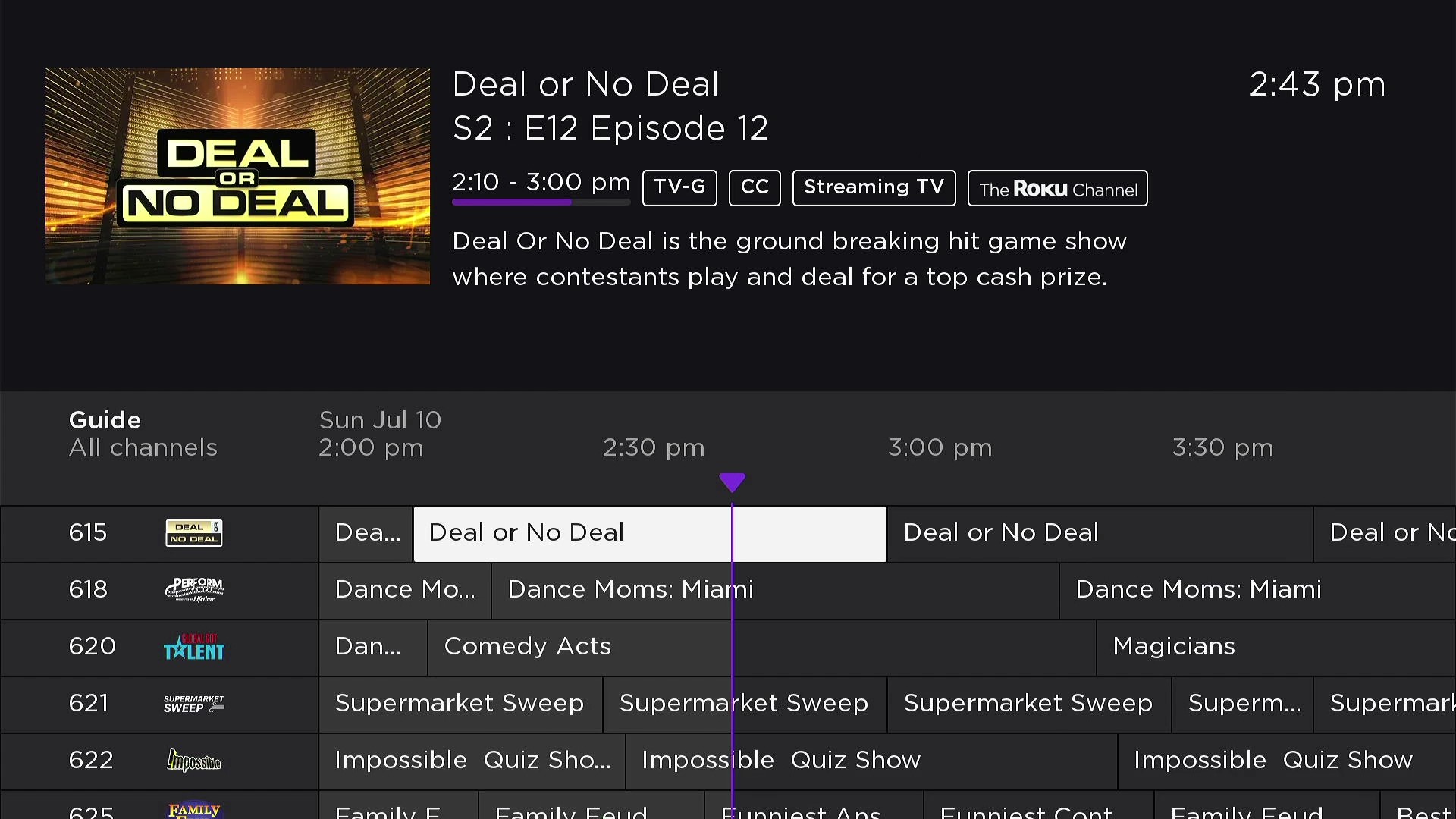 Another great thing about Roku is its Roku Channel live TV. It doesn't feature premium channels such as ESPN or Cinemax, but we browsed through hundreds of unique channels that were free to watch. From game shows to news channels, the live TV channel guide included a variety of genres and was similar to traditional TV channel guides. Roku also offers local channels, the lack of which can be a dealbreaker for cord-cutters committed to their city or state's local content.
All in all, navigating the Roku menu was a breeze. Roku is well known for being user-friendly, so you can start watching instead of getting lost on the menu screen.
Roku Express 4K Plus Streaming Quality
Roku Express 4K Plus's peak resolution is the same as the previous version: 4K at 60 frames per second. Our TV wasn't 4K compatible, so the highest resolution the device automatically detected was 1080p HDR10. Even though we didn't get the best streaming quality, we loaded Disney Plus to watch "Baymax!" without waiting more than five seconds. We also didn't experience any buffering, proving the Roku Express 4K Plus's fast Wi-Fi feature was reliable.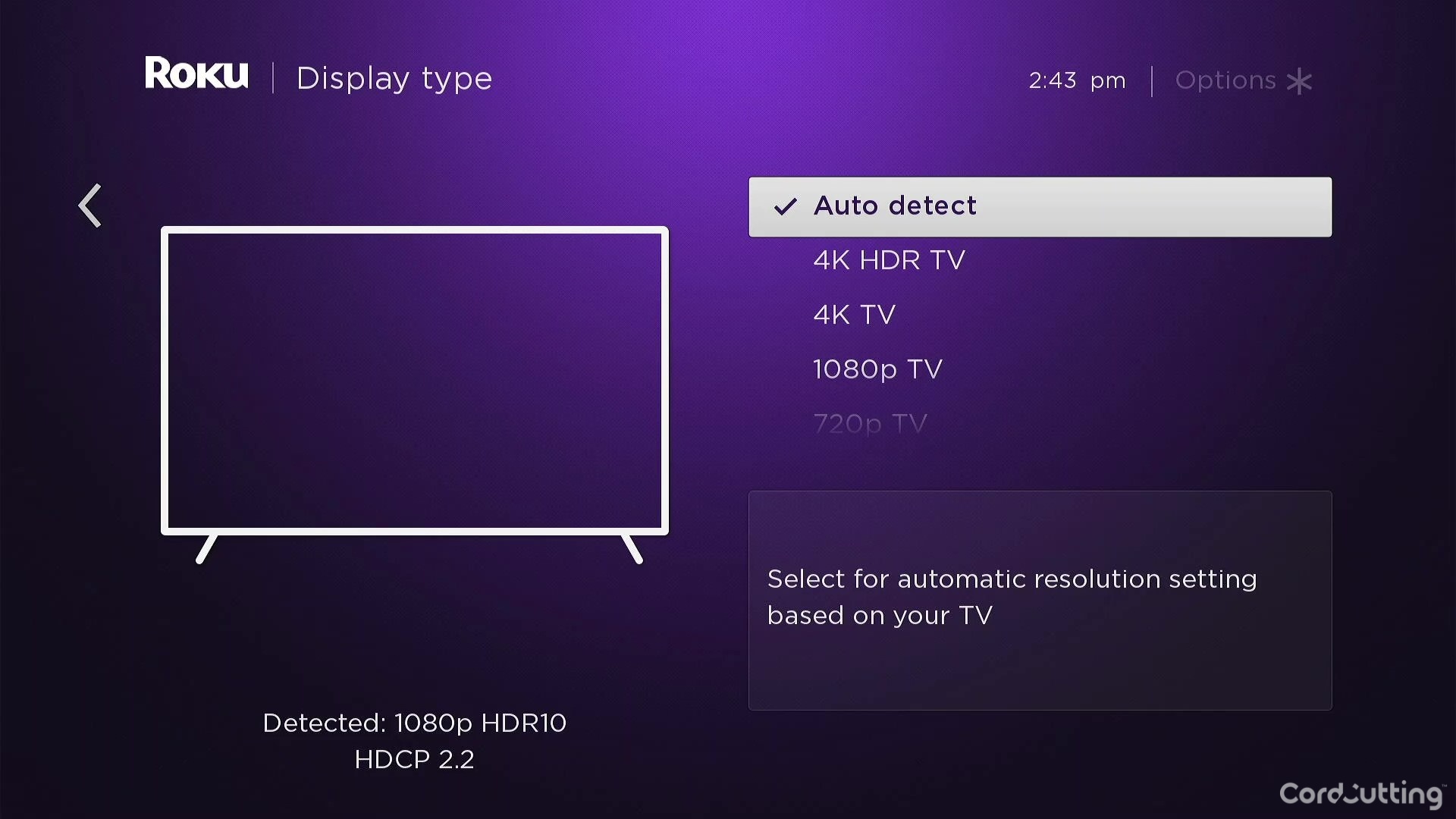 The only real difference between the Plus device and the previous version is the TV remote. If you were to decide which one to purchase based on the peak resolution, you could choose the Roku Express 4K and save a few bucks.
Roku Express 4K Plus Value
We listed the Roku Express as one of the best streaming devices. After trying the 4K Plus, we concluded that it should stay on the list. It's $10 more, but it's not too big of a price jump. Compared to the Apple TV 4K, the Roku Express 4K Plus is hands down the more budget-friendly option. Both have a minimalist, user-friendly menu, but Roku wins in the affordability category.
When we pit the Roku Express against the Roku Streaming Stick, the former takes the lead with its price and ability to connect via Ethernet (although you'll need a USB adaptor). Both reach 4K resolution at 60 frames per second and come with a voice remote. The differences lie in their size, connection options, and price. If you prefer private listening and long-range Wi-Fi, then you'll want to go with the Roku Streaming Stick 4K Plus.
The Verdict: Is Roku Express 4K Plus Worth It?
Overall, the Roku Express 4K Plus is worth every penny, especially since it comes with a voice remote. It's the newest version in Roku's lineup, and it remains affordable. Roku devices are essentially the same in how you watch your favorite channels and streaming apps, so the Roku Express 4K Plus is the way to go if you want an entry-level device.